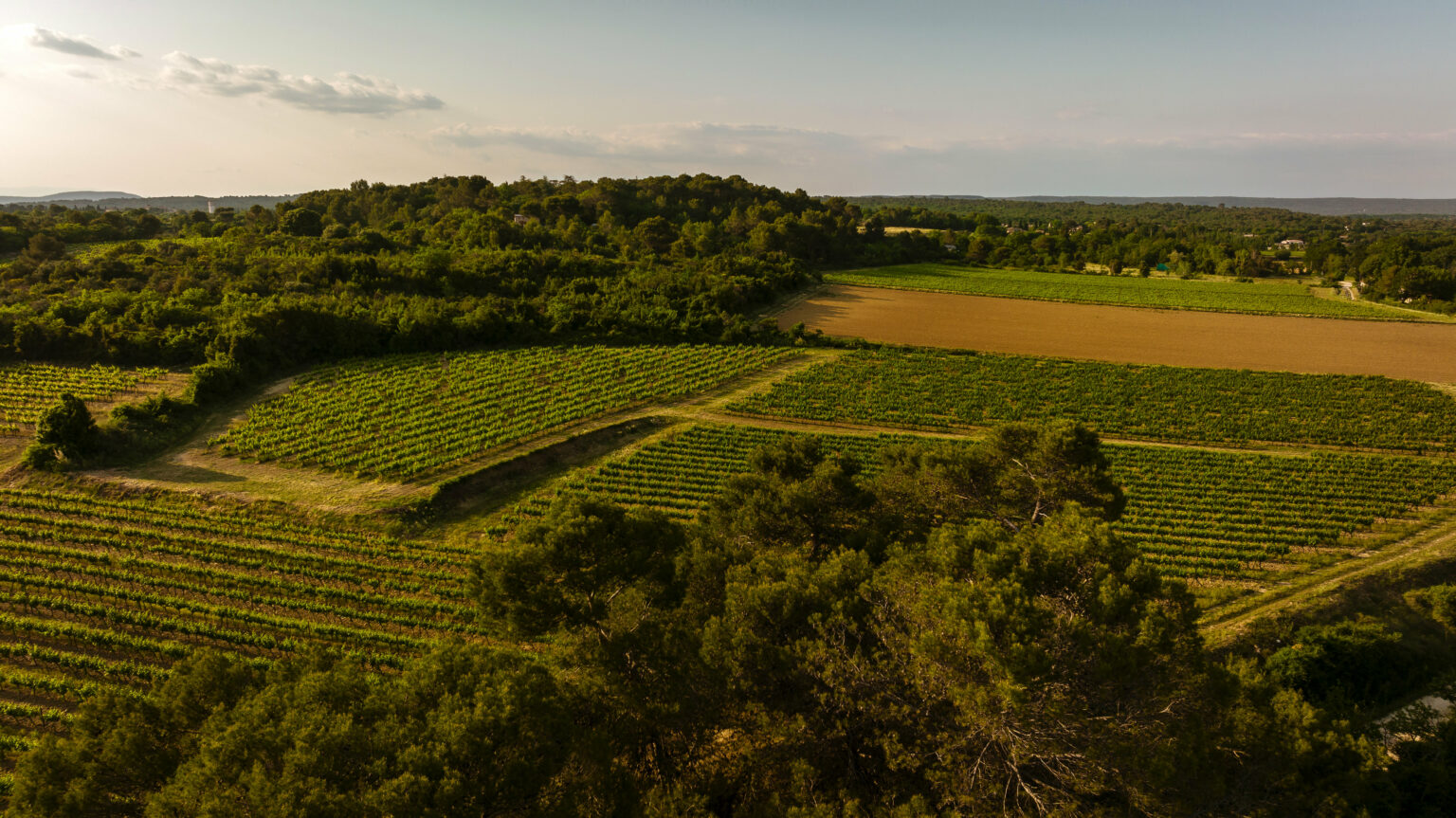 Winery since 1820
Organic wines
Duché d'Uzès and IGP Cévennes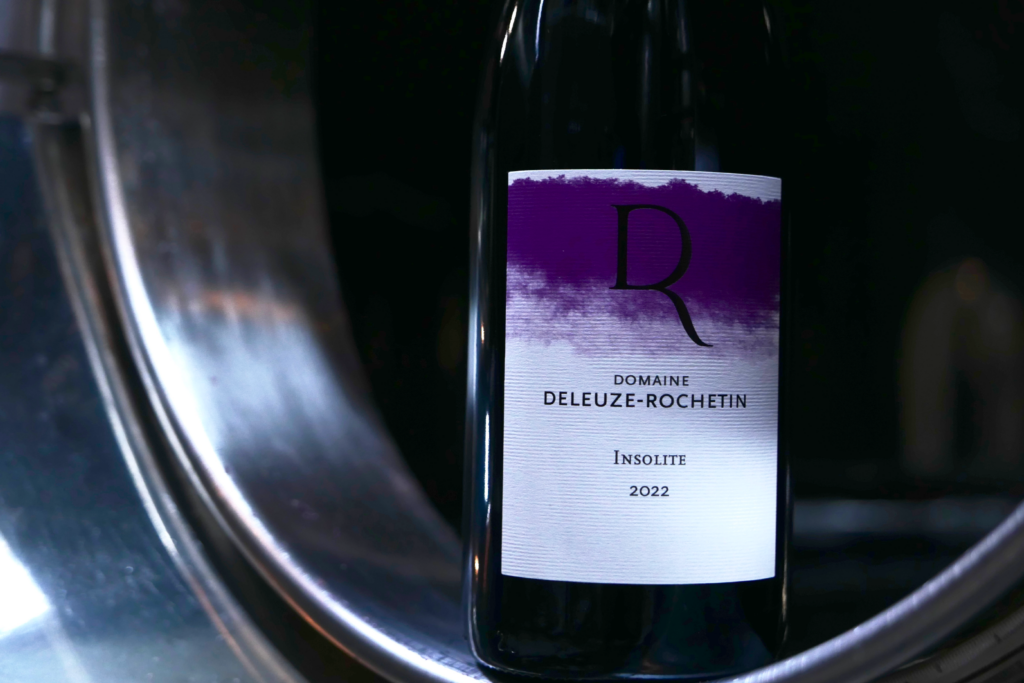 Discover Insolite !
When it's time to sit down to eat… we are proud to present our new cuvée the aptly named Insolite gives carte blanche to the winemaker, who will compose a tasty and unique wine according to the harvest and his desires…
Come and discover this new creation at the estate or order it from our online store.
Our vineyard
Our wine cellar was built in 2006. There, our winemaker Baptiste Cartier creates beautiful wines that showcase the typicities of our sun-drenched terroir.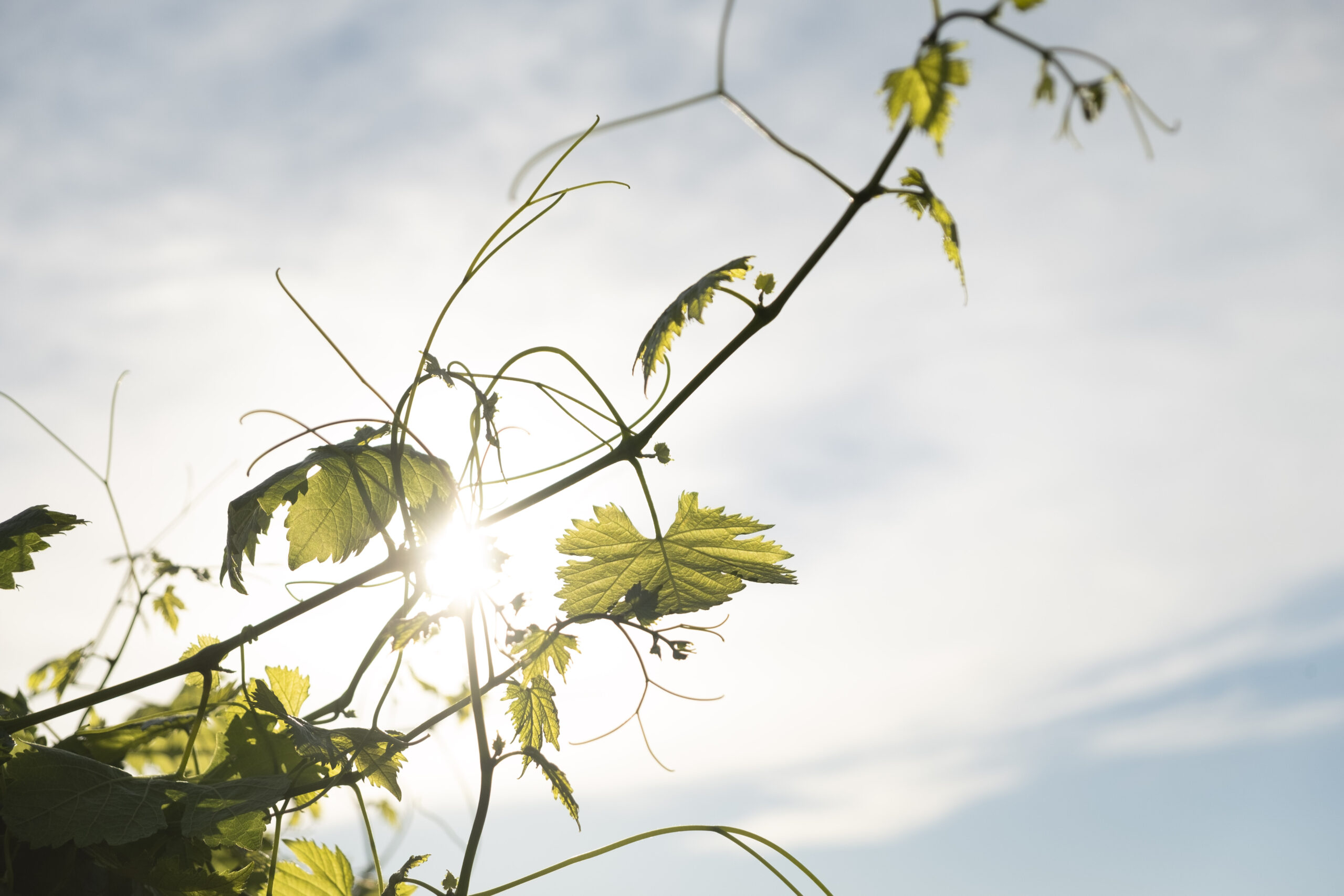 The team photographed by ©Marie Moroni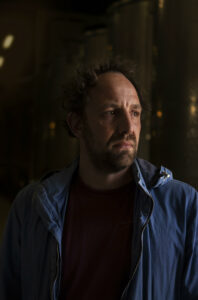 Baptiste Cartier
Winemaker
I was born in the Drôme countryside, where I grew up until the age of seven. After living in Paris for a few years, I moved to the beautiful southern region of Aix-en-Provence when I was a teenager. I quickly took an interest in the wine industry and steered my study choices accordingly, alternating internships and training courses at several estates in the Rhône Valley and around the Mediterranean. This passion for wine and winegrowing was something that came very naturally to me.
What I love most about my work is navigating the living world. The balance one must find between one's strong convictions and the unpredictability of the elements fascinates me.
Working at the estate since 2013, I have enjoyed the company of a dynamic team that cares deeply about the men and women who contribute to the project, striving for beauty, quality, and fairness. These are the values that I try to instil into the estate's wines.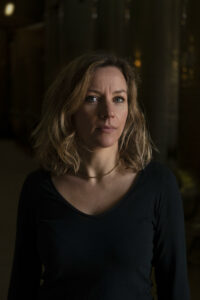 Mathea Koch
Hostess, marketing
After spending several years in London working in marketing and advertisement, I chose to settle down in the region of Uzès where I had spent my childhood.
My first collaboration with the Deleuze-Rochetin estate came six years ago when I was hired to work at the contemporary art gallery that was housed on the premises until 2019.
Little by little, I became increasingly passionate about wine. My position at the estate enables me to come into contact with all the steps of the process, from the making to the selling of the wine. This fascinating world, the admirable and tireless work of the winemakers to craft a product that remains as close as possible to nature captivate me. With its countless and delightful tastings and teachings, friendly encounters and sharing of happy times, wine is a endless topic that I continue to explore every day with great joy.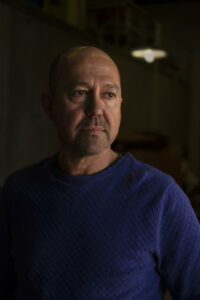 François Serret
Tractor driver, cellarman
Winegrowing is the story of my life. I was put in charge of my family's vineyard in Catalonia when I was 16. And so, from a very young age, I had to learn how to manage hectares of vineyards.
My father grew his vines naturally, without any synthetic treatments, which is why I have always remained attached to organic farming and respecting nature.
After having spent many years in Spain, I decided to move to France and settled in the beautiful region of Uzès with a view to pursuing my work as a winegrower.
After a series of work experiences, I finally joined the Deleuze-Rochetin estate in 2013. I have since endeavoured to grow the vineyard in ways that respect the soil, plants, and the environment.
As a perfectionist, I attach a great deal of importance to detail in my work, and in turn the vineyard rewards this method by producing beautiful grapes!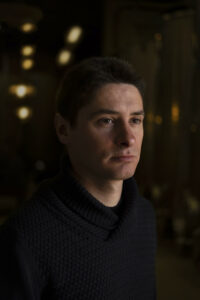 Damien Aillerie
vineyard, winery
A native of Nantes, I was lucky enough growing up that my grandfather owned a small vineyard. The harvest was such a festive time and important family gathering that I remember it fondly to this day.
Later on, my hospitality training and varied experience working in the restaurant industry in France and abroad strengthened my growing passion for wine and led me to become a sommelier. This experience brought me many a wonderful wine-tasting moment, rewarding exchanges and memorable encounters.
I decided to leave the restaurant industry in 2018 to follow my desire to learn winemaking.
This is how I started working at the Deleuze-Rochetin estate, happy to discover a new world and to contribute to the life of the vineyard, cellar and wine-tasting cellar.
I am now able to fully enjoy my love of wine thanks to the team's trust and support.
Photographic credit Marie Moroni