Tasting notes:
A beautiful wine with airy perfumes of red fruits, such as strawberry, white fruits, and candy.
The mouth is fresh and juicy, with a delicate touch.
Food and wine pairing:
A rosé with great drinkability that will ideally accompany you on summer evenings. Tomato salad, cumin, cilantro, candied vegetables with olive oil, pear and gorgonzola on toast and pizza with sweet onions. The wine will be an ally of your dinners with friends.
Service:
Serve at 10ºC.
Vineyard, terroir and wine-making:
An out-of-the-ordinary Merlot 100% harvested at just the right moment for a "juicy" texture.
IGP Pays d'Oc Rosé
Alcohol: 12.5%
Sulphites: 68 mg/l
A slight deposit of crystals is a natural phenomenon.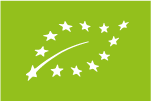 Download the technical data sheet of the wine