Tasting notes:
A wine with a nose that opens to red fresh fruit, even smoky.
A mouth with a fine and silky texture on soft spiced notes.
Food and wine pairing:
Saba is a wine to open all year long, its lightness allows it many pairings.
Beef skewers/grilled peppers, lamb kefta, seared Bluefin tuna, soja sauce, lamb tajine with prunes. This "easy" red is lovely to share with friends.
Service:
Serve at 16ºC
Vineyard,terroir and vinification:
The 2021 vintage is a 100% Syrah.
These are the first black grapes harvested in the season to preserve lots of freshness
The juice issued from the short maceration and a mild extraction end the fermentation in a liquid phase at a low temperature.
IGP Pays d'Oc Rouge
Alcohol: 13%
Sulphites: less than 10 mg/l
A slight deposit of crystals is a natural phenomenon.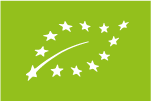 Download the technical data sheet of the wine