Sarrazine
2017
Duché d'Uzès AOP
Tasting notes:
This vintage has a complex nose of cooked dark fruits, spice, thyme and dried herbs. Full texture with a final length that is carried by mint and smoke.
Beautiful balance that is delicately powerful.
Food and wine pairing:
Pair this wine with fine cuisine and good quality ingredients.
Duck breast / prunes / celery root mousseline. Roast beef/ persillade. Daube Provençale. Toast with butter and truffle.
Service:
Temperature of 18ºC opened two hours before serving or in carafe.
Vineyard, terroir and wine-making:
Parcels of Syrah (50%), Grenache (30%) and Mourvèdre (20%) on land classified AOP Duché d'Uzès.
Red clay is found in the Syrah parcels and a strong concentration of stone for the Grenache. With both of these grapes, the roots of the vine are going deep in the soil to find nourishment and to benefit from exposure in all cardinal directions.
This environment will provide complexity in the bottle.
Aging in wood takes place to magnify and soften this wine with a very affirmed character.
AOP Duché d'Uzès Rouge
Alcohol: 15%
Sulphites: <LQ
A slight deposit of crystals is a natural phenomenon.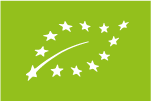 Download the technical data sheet of the wine