Tasting notes:
The palette of aromas is broad with yellow and exotic fruits and floral and grilled notes.
This wine reveals a good balance between roundness, softness, persistence and freshness that are granted through a perfect aging with wood.
Food and wine pairing:
The harmony of this wine offers multiple possibilities: a cocktail dinner, Asian cuisine, poultry with cream and mushrooms, green asparagus with brown butter.
Service:
Serve at 13-14ºC.
Vineyard, terroir and vinification:
100% Chardonnay.
The Chardonnay ferments in a 400-litre barrel that is heated only slightly when made to avoid too much wood and maintain the exotic fruit.
Aging of 24 months with batonnage of the lees to enhance the woodiness.
A quest to maximize the potential of the terroir at the foot of the Cevennes.
IGP Pays d'Oc Blanc
Alcohol: 13%
Sulphites: 47 mg/l
A slight deposit of crystals is a natural phenomenon.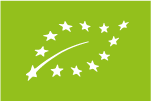 Download the technical data sheet of the wine