Heritage du Levant
2019
IGP Pays d'Oc
Tasting notes:
A red wine with a purple hue, broad aromatic range of jellied red and black fruits, soft spices, black liquorice, slight smoke.
The mouth is ample with fat and round tannins. A lovely vintage.
Food and wine pairing:
Héritage du Levant is a real gastronomic wine that will pair well with traditional cuisine.
Roast leg of lamb with rosemary/oven-baked potatoes, grilled meat with anchovy sauce, Tarte tatin with spring onions, balsamic vinegar.
Service:
Serve at 17ºC, opening the bottle two hours before serving or in carafe.
Vineyard,terroir and vinification:
The terroir of the vines that makes up this vintage are varied and complementary.
The Syrah 100% comes out in the length and with finesse on the Côteaux d'Arpaillargues.
Maceration time of 18 to 24 days with mild but prolonged extraction.
IGP Pays d'Oc Rouge
Alcohol: 14.5%
Sulphites: <LQ mg/l
A slight deposit of crystals is a natural phenomenon.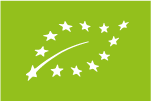 Download the technical data sheet of the wine