Tasting notes:
A fresh, lively introduction and fine bubbles with aromas of citrus and grilled hazelnuts. A great deal of purity and smoothness for this méthode traditionnelle.
Food and wine pairings:
Festive, as an aperitif it will prepare your palate for your meal.
Pairs well with oysters or a monkfish bouillabaisse, also with dessert.
Service:
Serve at 10ºC.
Vineyard, terroir and vinification:
The grapes are from our Chardonnay and Sauvignon parcels.
We develop a wine that goes through a second fermentation once bottled, as is done in the méthode traditionnelle process.
Vin Mousseux de Qualité
Alcohol: 12.5%
Residual sugar: 9.2g/l
Sulphites: 73 mg/l
This is a "brut" sparkling wine, the most common classification for grand wines.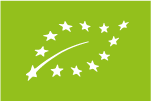 Download the technical data sheet of the wine