Tasting notes:
The nose opens on smoky notes (specific to the Deleuze-Rochetin Estate terroir) and acidic citrus.
The mouth shares fruity aromas with the nose of the wine in intensity and crispness.
Food and wine pairing:
This wine with a very fresh character will be perfectly paired with spaghetti served with seafood and persillade.
Service:
Serve at 11-13ºC.
Vineyard, terroir and vinification
For the 2021 vintage, this wine is a blend of Chardonnay 65%, Sauvignon 25% and Roussane 10%.
The vines are on limestone and clay soil with small pebbles.
IGP Pays d'Oc Blanc
Alcohol: 12.5%
Sulphites: 56 mg/l
A slight deposit of crystals is a natural phenomenon.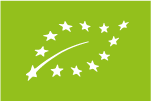 Download the technical data sheet of the wine