Babel
2021
Duché d'Uzès AOP
Tasting notes:
A red wine with a ruby robe and a delicate smell, broad aromatic range of fresh red fruits and spices.
The mouth is ample and smooth. An approachable wine at first which reveals great complexity.
Food and wine pairing:
To combine this wine, you need…lots of friends, a wood fire, grilled lamb and some caponata for example
Service :
Serve at 16°C
Vineyard, terroir and wine-making:
Parcels of Syrah (60%), Grenache (40%) on land classified AOP Duché d'Uzès.
AOP Duché d'Uzès Rouge
Red clay is found in the Syrah parcels and a strong concentration of stone for the Grenache. With both of these grapes, the roots of the vine are going deep in the soil to find nourishment and to benefit from exposure in all cardinal directions.
This environment will provide complexity in the bottle.
Alcohol: 14.5%
Sulphites: 11mg/l
A slight deposit of crystals is a natural phenomenon.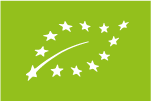 Download the technical data sheet of the wine