Arpillus
2021
IGP Pays d'Oc
Tasting notes:
An aromatic explosion, rich in apricot and exotic fruit notes.
Great sweet tastiness in the mouth carried over to the nose. The grapes are harvested at just the right moment for a perfect crispness.
Food and wine pairing:
This generous wine will be a perfect aperitif served with a soft-rind cheese such as Munster or Époisses. It will also pair well with a fish curry.
Service:
Serve at 11-13ºC.
Vineyard, terroir and vinification:
Blend of Viognier (50%) and Muscat à Petit Grains (50%) before fermentation.
Vines are on meagre soils with many stones.
The soil provides the grapes with intense aromatic concentrations.
IGP Pays d'Oc Blanc
Alcohol: 12.5%
Sulphites: 51 mg/l
A slight deposit of crystals is a natural phenomenon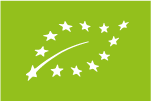 Download the technical data sheet of the wine